Choosing the Right Size Carport for Your Vehicle
When it comes to protecting your vehicle from the elements, a carport is a practical and cost-effective solution. But with so many sizes and styles available, how do you choose the right size carport for your needs?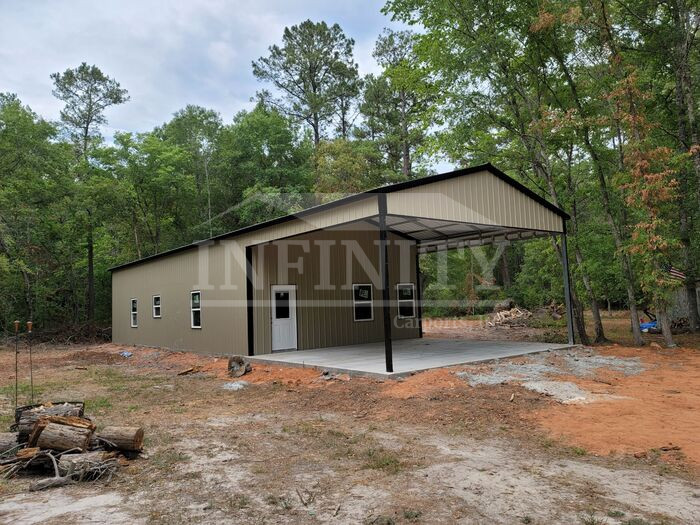 Step 1: Measure Your Vehicle
The first step in finding the right size carport is to measure the dimensions of your vehicle. Make sure to consider any additional space you may need for doors to open or any other accessories you may want to store under the carport.
Step 2: Consider Location and Surroundings
Next, think about the location and surrounding area where the carport will be installed. Will it be situated in a residential or commercial area? Will it be exposed to high winds or heavy snowfall? These factors can impact the size and style of carport that is most suitable.
Step 3: Think About the Future
It's also a good idea to consider the future when choosing a carport. Will you be getting a larger vehicle or do you anticipate needing additional storage space? Choosing a slightly larger carport now can save you the hassle of having to upgrade in the future.
Conclusion
When it comes to choosing the right size carport for your vehicle, it's important to take the time to measure and consider your needs. By following these simple steps, you can find the perfect fit that will provide protection and peace of mind for years to come.
At Infinity Carports, we have over 15 years of experience installing steel structures of all sizes and styles. From carports and RV covers to garages and barns, we can accommodate all of your protection needs. Our structures are built with durable, galvanized steel framing and can be customized to meet your specific requirements. If you have any questions or would like to speak with one of our experts about your carport options, don't hesitate to contact us. We're here to help you find the best solution for your needs.