Maximize Your Workspace with Infinity Carports' Workshop Buildings
If you're in need of a high-quality, durable, and customizable workspace, look no further than Infinity Carports' workshop buildings. As a leading provider of commercial steel buildings, we offer exceptional workshop solutions tailored to your needs. Our workshop buildings are not only built to last, but they also require minimal maintenance and are resistant to common issues such as pest infestations. In this blog post, we'll discuss the numerous benefits of choosing a metal workshop building and how our team at Infinity Carports can help you design the perfect workspace.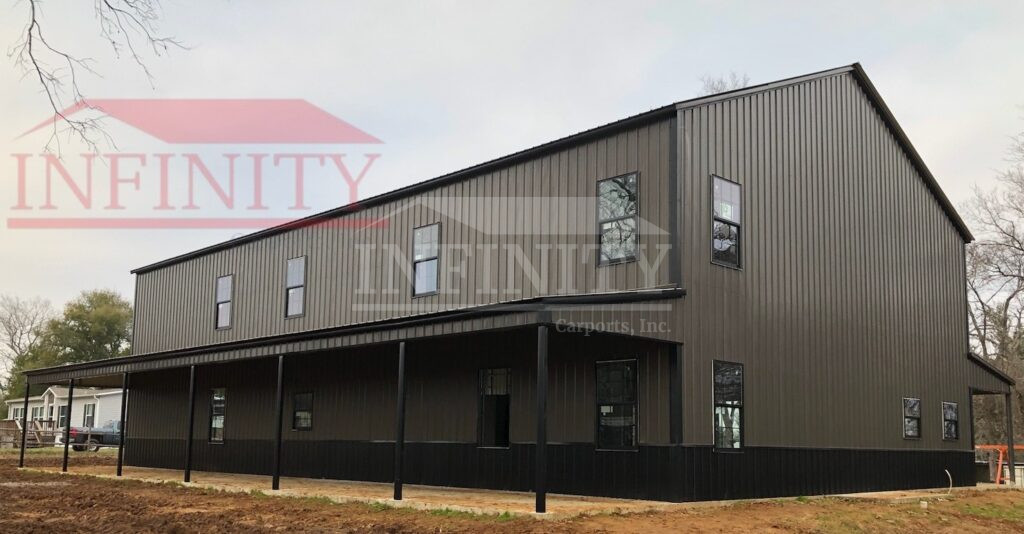 The Durability of Metal Workshop Buildings
One of the key advantages of choosing a metal workshop building over a traditional wooden structure is its exceptional durability. Our structures are designed to withstand various weather conditions, ensuring your workspace remains intact for years to come. Additionally, metal structures are resistant to common issues such as rot, termites, and other pests, significantly reducing the need for maintenance and repair work. 
Customization Options for Your Workshop Building
At Infinity Carports, we understand that every business has unique needs and requirements when it comes to their workspace. That's why we offer a range of customization options for our workshop buildings, allowing you to create a space that suits your specific needs. Choose from various entrance types, window placements, and even the color of your building to ensure it perfectly complements your existing property. Explore our range of customization options here.
Low Maintenance and Upkeep Requirements
One of the most appealing aspects of metal workshop buildings is their low maintenance requirements. As mentioned earlier, these structures are resistant to pests and rot, significantly reducing the need for ongoing repairs and maintenance work. Additionally, metal buildings are easy to clean, further reducing the time and effort required to keep your workshop in top condition.
Cost-Effective Workspace Solutions
Not only are metal workshop buildings durable and low-maintenance, but they are also a cost-effective solution for businesses in need of additional workspace. Metal structures typically have lower construction costs than their wooden counterparts, and their durability ensures that ongoing maintenance expenses are kept to a minimum. Furthermore, the energy efficiency of metal buildings can lead to significant savings on utility bills.
Investing in a metal workshop building from Infinity Carports is a smart choice for businesses seeking a durable, customizable, and low-maintenance workspace solution. With the numerous benefits of our workshop buildings, you can focus on your work without worrying about the integrity of your workspace. Contact our team at Infinity Carports today to discuss your workshop building needs and start designing your ideal workspace. Visit our website at www.infinitycarports.com to learn more about our products and services.