Metal Boat Carports: Get the Best Possible Protection for Your Boat
We spend a lot of money on things we enjoy. From relaxing with our friends to escaping with the family for some weekend fun, boats are undeniably a source of joy for many people. As such, keeping them protected when not in use is a big deal!
Boat carports are rapidly gaining popularity in the United States for that very reason. They provide impressive protection from the elements thanks to their solid construction and framework. In fact, there are a variety of design options that you can choose from to best protect your boat depending on your location and needs!
Read on to discover even more about the functionality and versatility of metal boat carports.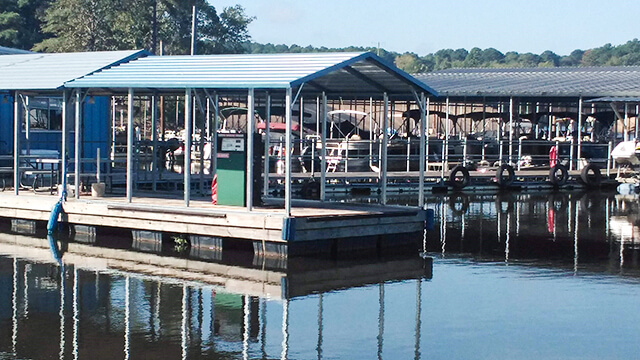 Boat Cover Roof Styles
Options are the name of the game when it comes to metal boat carports—there's something for everyone. Infinity Carports is at the leading edge of this philosophy and offers several roof styles to really provide extreme versatility. Regular Roof Boat Carport (Good)
Regular roofs are the baseline and work well for many people. They are easily identified by their curved corners where they meet the walls of the building. They feature horizontal roof panels that help eliminate wasted material and make construction efficient. Their simplistic design also aids in reducing costs. Vertical Roof Boat Carport (Best)
Vertical roof boat carports are the most expensive option but not without reason. Their distinctive differences—most notably, the vertical roof panels—make them the best-suited option for areas that receive extreme weather or heavy snowfall. Not only are these roofs structurally stronger, but they also facilitate runoff, preventing excess build-up from weighing down and damaging the roof.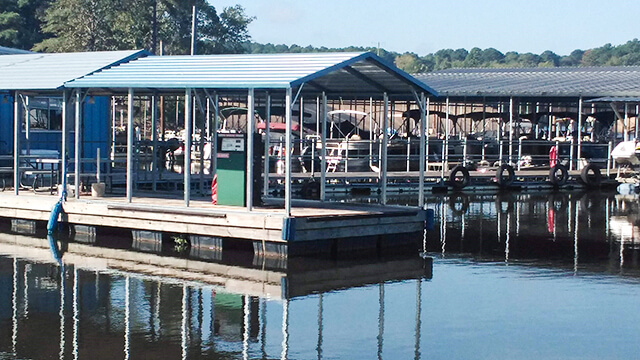 A-Frame Horizontal Boat Carport (Better)
A-frame horizontal roofs share similarities with regular roof carports but do feature a few key differences. While they both utilize horizontal paneling, A-frame horizontal roof boat carports typically have eaves to direct runoff away from the base of the structure. They also have stronger framing, making them a slightly more expensive but more durable option—an important distinction for those living in areas that see some challenging weather.
Applications of Boat Carports
Part of the massive appeal associated with steel boat carports is their tremendous versatility. This diversity of application is not by accident, either—boat carports are specifically designed and engineered to fulfill a wide variety of needs. They innately work for numerous applications!
Aside from housing your boat and serving as the perfect place to clean, maintain, or repair your boat, metal carports can be used as general or specific workspaces. Whether it's for your livelihood or your hobby, having a large enclosed area to work is irreplaceable for your productivity!
Steel carports also work well for shelter and storage. Whether it's utility storage to keep valuable items out of the elements and in a centralized location, a shelter for animals during harsh weather, or agricultural storage for equipment and harvested crops, the applications are limited only by your unique needs.
Recreational uses of metal boat carports are not unusual, either. The large, covered space works well for recreational activities of all types. They can even function as deck and patio canopies, giving you a nice indoor-outdoor space to enjoy!
Why do Boats Need Cover?
Boats are a blast in the water, but when removed from it, they can be exposed to harsh conditions and suffer rapid deterioration. Metal boat covers prevent UV rays, moisture, and other elements from harming the boat. In other words, metal boat carports are the ideal solution for protecting your watercraft and keeping them functioning like new!
Metal Boat Covers Offer Numerous Benefits
Protecting your boat is one thing, but metal boat covers provide a myriad of advantages over simple protection. After all, there's more to taking care of your boat than just storing it, right?
Steel boat carports provide resistance to the wind and stand up to the heavy weight of snow. They also give you a comfortable space in which to work on your boat. This means you can maintain, customize, or repair to your heart's content, all without fear of the weather!
The secured space that metal boat carports offer also permits you to store other valuables against potential damage, theft, or vandalism. You can even choose a color scheme that blends into the rest of your property, acting as a visual enhancement rather than an eyesore.
You Can Custom-Build Your Boat Carport
Infinity Carports offer a wide variety of customization options to ensure your metal boat carport serves exactly the purpose you wish it to. From choosing a color scheme to determining the exact dimensions you need your building to be, you have control over almost every aspect of your steel boat carport.
You can choose paneling, roof-style, steel thickness, number and types of entrances, anchors, and everything in-between! In fact, the only limiting factor is your imagination!
Own a Boat Carport Today!
Boat carports are extremely versatile and exceptionally affordable, making their cost-effectiveness second to none. You can even opt for financing options to lighten the monetary burden and get the metal carport of your dreams today!
Infinity Carports offer high-quality boat carports with nearly endless customization options at an unbeatable price. For more information or to receive a free quote on your dream boat carport, feel free to call today on (844) 324-1423. We'd be happy to hear from you and help in any way we can!
Want To Know More?
Connect With Our Experts & Get Started With Your Dream Metal Building Project Today!